Race Tech Services "Effort Equals Results"
Race Tech Services / RTS, Inc. is owned and operated by Rick Lamber.
Rick's 30+ years of successful professional racing experience results are (94) combined wins regarding CART, IndyCar, NASCAR, Pro-AM, Pro2, Pro1 Drift series, WDS, (8) multiple Series Championships.
Race Tech Services a multi faceted company dedicated to purpose built race cars, RTS designs and engineers premier racing products second to none!
RTS services include race car preparation before and after each event, Crew Chief, Engineering track setups that WIN.
Let RTS experience & effort give you Winning Results!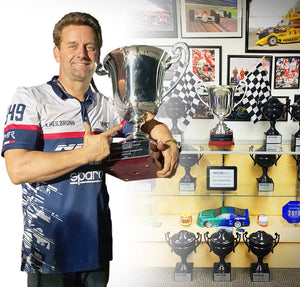 WINNING RESULTS!
We're committed to providing you with the highest level of service, so you'll always choose us for your racing maintenance and repair needs.
RACE TECH SERVICES | IN ACTION
RTS TESTIMONIALS
Nitto has worked with RTS on our formula drift program for several years. Rick Lamber is one of the hardest working, and innovative people I know and has numerous victories under his belt.....Harry Kong/NITTO Tire
RTS GALLERY
Race Tech Services can be found everywhere from building in the shop to leading the team trackside to dawning the podium with his winning drivers. See what RTS is up to this month.
HOW TO VIDEOS
Rick at Race Tech Services has been responsible for much success over the years on and off the track. See his racing journey and learn from his expertise in his "How to" videos.
what our clients are saying
"RTS Rick was very helpful when choosing a transmission and differential for my drift car. He was easy to communicate with and very responsive. Rick is the obvious choice for high end drift car driveline products."
– Geoff Donati
............

"From day one RTS Rick has always answered my messages and phone calls at all hours of the day and night. Even though he had no prior knowledge of me, my car or my business, he has always treated me like a life-long friend. He has even helped me out with parts and knowledge not related to what he offers. He genuinely cares about people, cars and racing."
– Duarte Viana of Drift HQ
............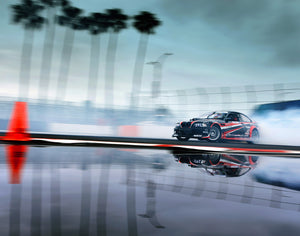 RTS, Inc. Top Rated Racing Products and Services.
Race Tech Services is now teamed up with SS Manufacturing and together there is nothing our team can't design, engineer, build or manufacture regarding race products!
Our last racing product the E46 BMW Angle Kit regarding Formula Drift series was an instant success with (3) podiums in a row!
When it comes to racing products, you can see RTS continues to have the racing products advantage and always has YOUR best interests at heart!
SPECIAL THANKS to our RTS clients & RTS agents worldwide for years of Trust!